A combination of enhanced sleep comfort and ease of care. The new generation of hygienic fibre filling.

Washability – a core consumer need
In a European consumer survey* for bedding, 44% of participants confirmed that they regard washability as the most important purchase criterion.
* Institut für Marketingberatung, Dortmund 2016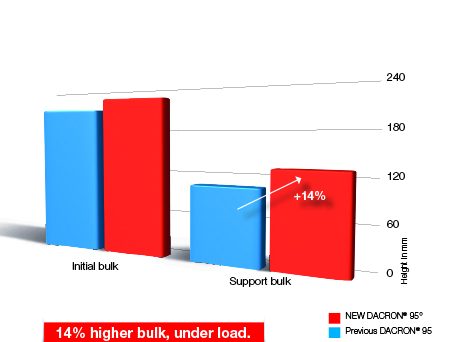 Comparative test* Bulk values
The new DACRON® 95° has 14% higher bulk volume after washing compared to the previous DACRON® 95° version.
*ADVANSA laboratory test 2017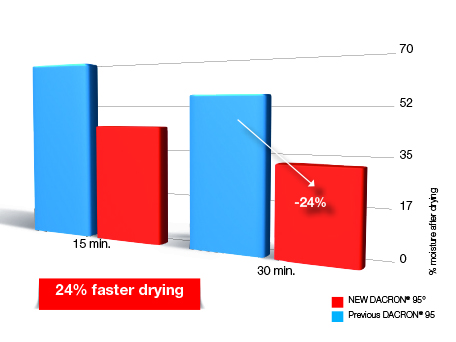 Comparative test* Drying
Dries significantly faster after washing. After 30 minutes in the dryer, new DACRON® 95 only retains 33% of the water absorbed; whereas standard polyester retains more than half (57%.)
The new DACRON® 95 dries almost twice as fast as standard polyester.
*ADVANSA laboratory test 2017